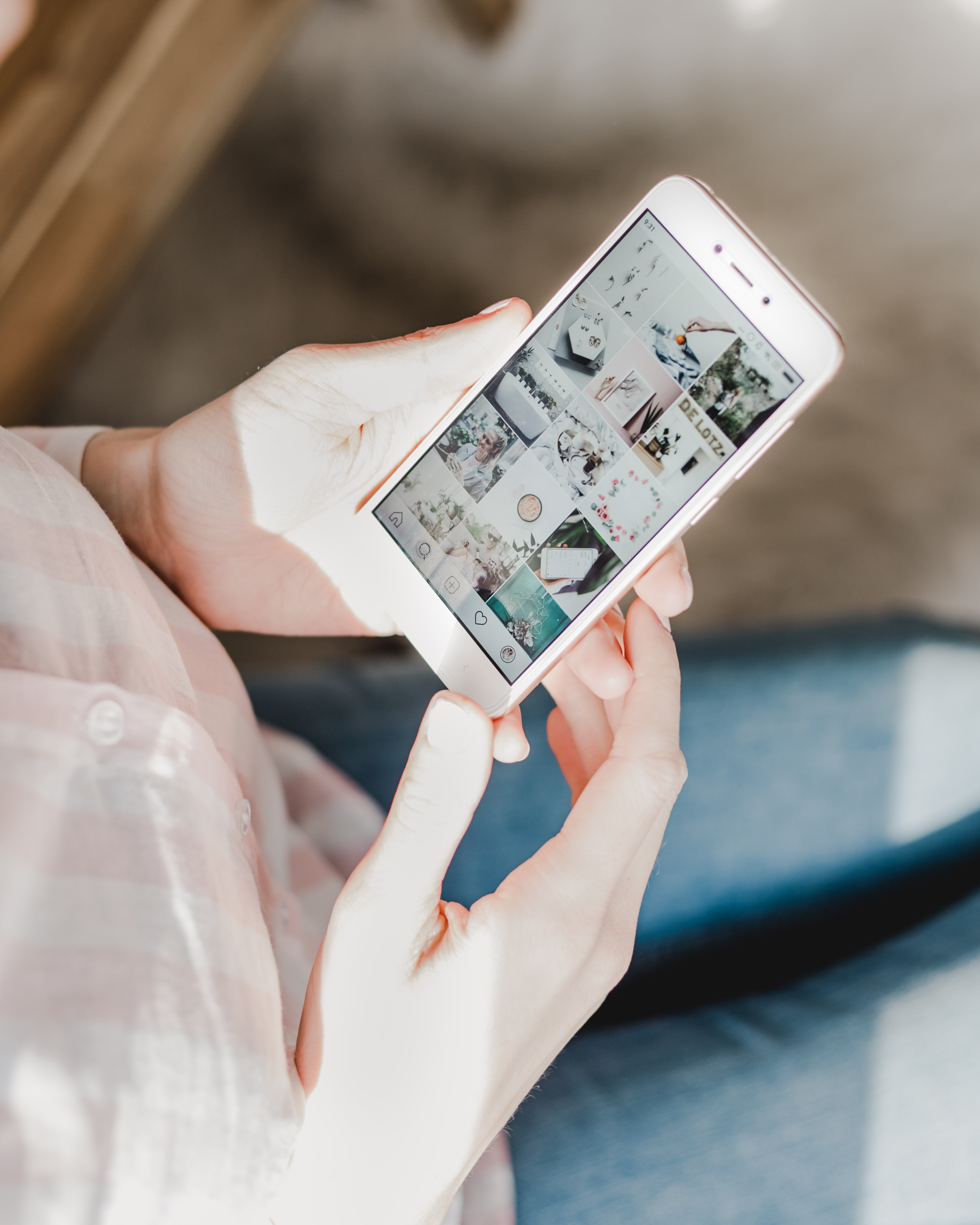 Raise your hand if...
           You don't know what to say or post about on Instagram.
           You wish more people would comment on your posts?
           You don't like the way your Instagram looks or feels. You wish it would look nice and cohesive.
           You're scared to show your face on Instagram consistently.
           You're confused on your own branding.
You feel you're not a writer and you don't know how to speak to your audience on Instagram.
You're constantly spinning your wheels on the platform and spending way too much time in the app.
SECRET:
THERE IS A WAY TO DO THIS AUTHENTICALLY AND ORGANICALLY!
No paid ads. Just you, your brand identity and your hidden value!
In Social Brand Accelerator, you'll find no-fluff, tangible, simple tutorials taking you from Instagram mindset all the way to content planning and creation, and even how to build brand authority using various Instagram features.
Social Brand Testimonial by Dana LaRieal Morales
"Allison goes through the process of giving you the lesson and explaining the tip or trick and providing you choice paths you can take...refreshing to see true authenticity...Allison has proven this course is valuable."
I was super frustrated with Instagram and trying to figure out how to show up on the platform.
I spent way too much time looking at what others were doing on Instagram. I tried to mimic successful entrepreneurs. I tried to transform my Instagram newsfeed to look perfect.
The truth was, I wasn't being me because I didn't understand what I stood for, nor did I understand how to approach Instagram.
I was burnt out and so confused
(I know you feel the same way.)
Here's how things shifted! Once I worked through my confusion and exhaustion, took a hard look at HOW I wanted to show up for my audience and truly understood my BRAND and PURPOSE…
…that's when the content poured out and I stopped doing what everyone else was doing on Instagram!
That's when I started attracting the right people to my brand! The people I wanted to work with!
I started showing up without being perfect, without having all the answers and without FEAR!
I figured out HOW to show up on Instagram, get my audience to know, like and trust me, help them solve their problems, which all of this lead to PROFITS!
Showcasing your authentic brand on Instagram is easier than you think!
My students are gaining so much Instagram clarity. They are more comfortable, confident and organized to plan and post on Instagram.